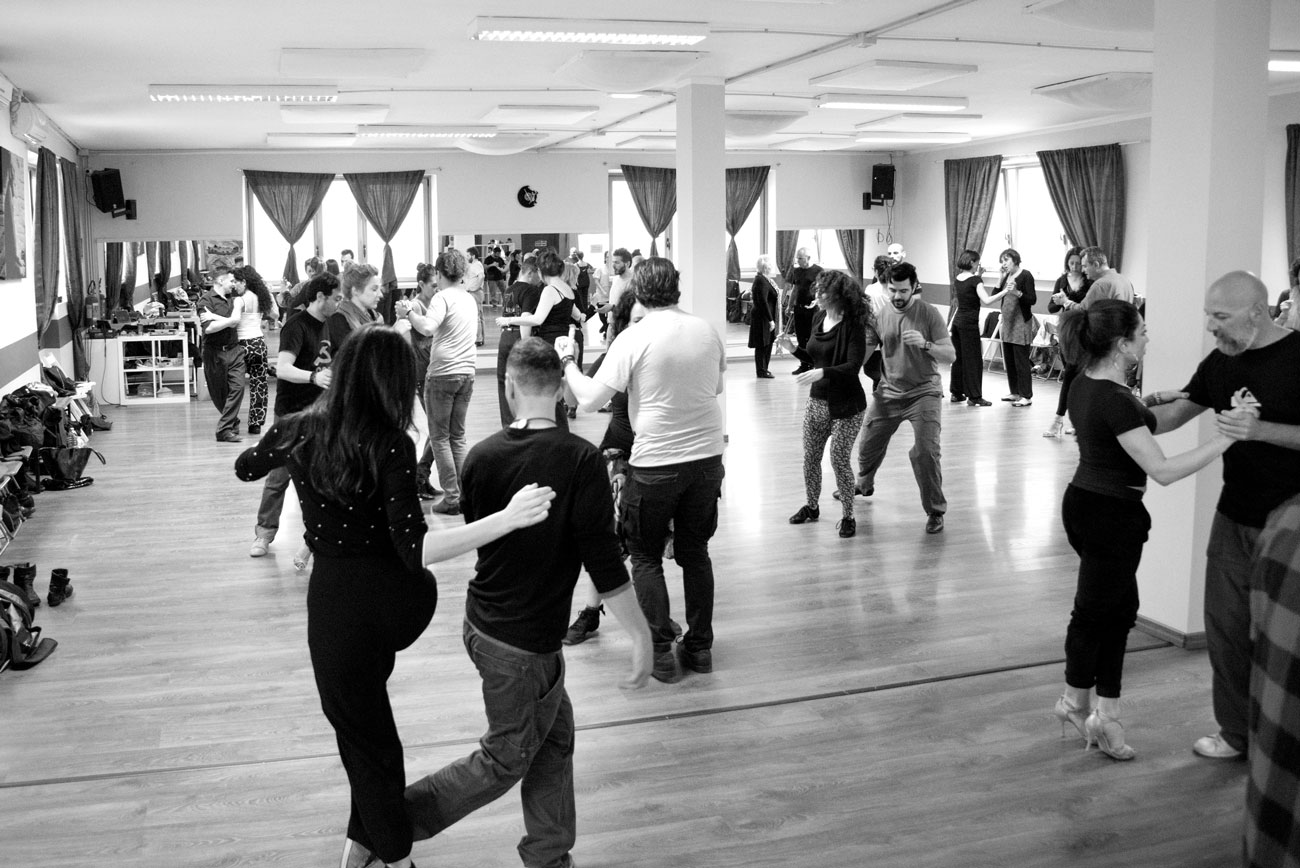 If you really love to dive into the soul of tango don't miss our workshops!
In agreement with the teachers, at Caras de Tango 2023 we are able to offer you the chance to deepen some tango-related topics through a specific selection of high-value workshops. We have included a simpler description of the levels:
All levels: suitable for everybody and great to go over technique issues, go over fundamentals and to acquire good habits. Therefore, these are NOT beginner level classes.
Intermediate: specific for every student who has had regular instruction for a minimum period of 12 months.This workshops require a reasonable level of understanding of technique, simple concepts and basic steps are necessary.
Intermediate/advanced: These workshops are intended for more experienced dancers. A good control of own axes and balance is requested.
Advanced: excellent understanding of the technical aspects of tango, great awareness of own axes, improvisational resources and connection are major factors.
IMPORTANT
We really encourage participants to register in couple in order to get maximum benefit of the content of the workshop and from your time with the maestros. The right partner is ideally somebody with a similar tango level to yourself.
Of course, if you wish to take a workshop but you do not have a partner, then you can register yourself as a single participant and we will do our best to pair you with another single participant or adding a volunteer class assistant for you. However, please be aware that in this case Caras de Tango organization cannot be considered responsible if you are not fully satisfied by the partner we have chosen for you. Due to the international environment, all the workshops are in English language.
Workshops by
Gianpiero Galdi & Lorena Tarantino
Level
26 May
27 May
28 May
Intermediate

26 May – 

14:00 - 16:30
Paralelo and cruzado systems: manage and master the couple synchronization
(Cavallerizza)
Intermediate/advanced

27 May – 

14:00 - 16:30
Musicality in motion: ways to structure dynamical phrases and understand each other in the long range
(Cavallerizza)
Advanced

28 May – 

14:00 - 16:30
Improvisation: training and exercises to unleash creative potential
(Salone della Regina)
Workshops by
Michael Nadtochi & Elvira Lambo
Level
26 May
27 May
28 May
All levels

26 May – 

10:00 - 11:15
Body alignment and partner positioning in tango. The concept of isolation to be aware of ourself and to build a great contact with the partner
(Salone della Regina)
Intermediate

26 May – 

11:30 - 12:45
Turns (Giros): let's discover 2 ways to approach! Experimenting with geometry and elastic of the embrace
(Salone della Regina)
Intermediate/advanced

27 May – 

11:30 - 12:45
Leg wrap (Barrida & Enganche): weight distribution, timing and possible sequence
(Salone della Regina)
Advanced

28 May – 

10:15 - 11:30
Entradas vs Sacadas for leader and follower: Controlling the speed of the movement and reversible movement
(Salone della Regina)
Workshops by
German Ballejo & Magdalena Gutierrez
Level
26 May
27 May
28 May
Advanced

27 May – 

11:30 - 12:45
Combination with modern elements of Tango Danza: soltadas, barridas and ganchos
(Cavallerizza)
All levels

28 May – 

17:00 - 18:15
Music challenges: let's learn playing!
(Salone della Regina)
Workshops by
Martin Maldonado & Maurizio Ghella
Level
26 May
27 May
28 May
All levels

26 May – 

11:00 - 12:15
Boleos and combinations. Understanding how to generate different kind of boleos for a smoother and longer leg expansion
(Cavallerizza)
Intermediate/advanced

28 May – 

11:45 - 13:00
Enrosques. The use of the pivoted axis as a generator of an entwined free leg.
(Salone della Regina)