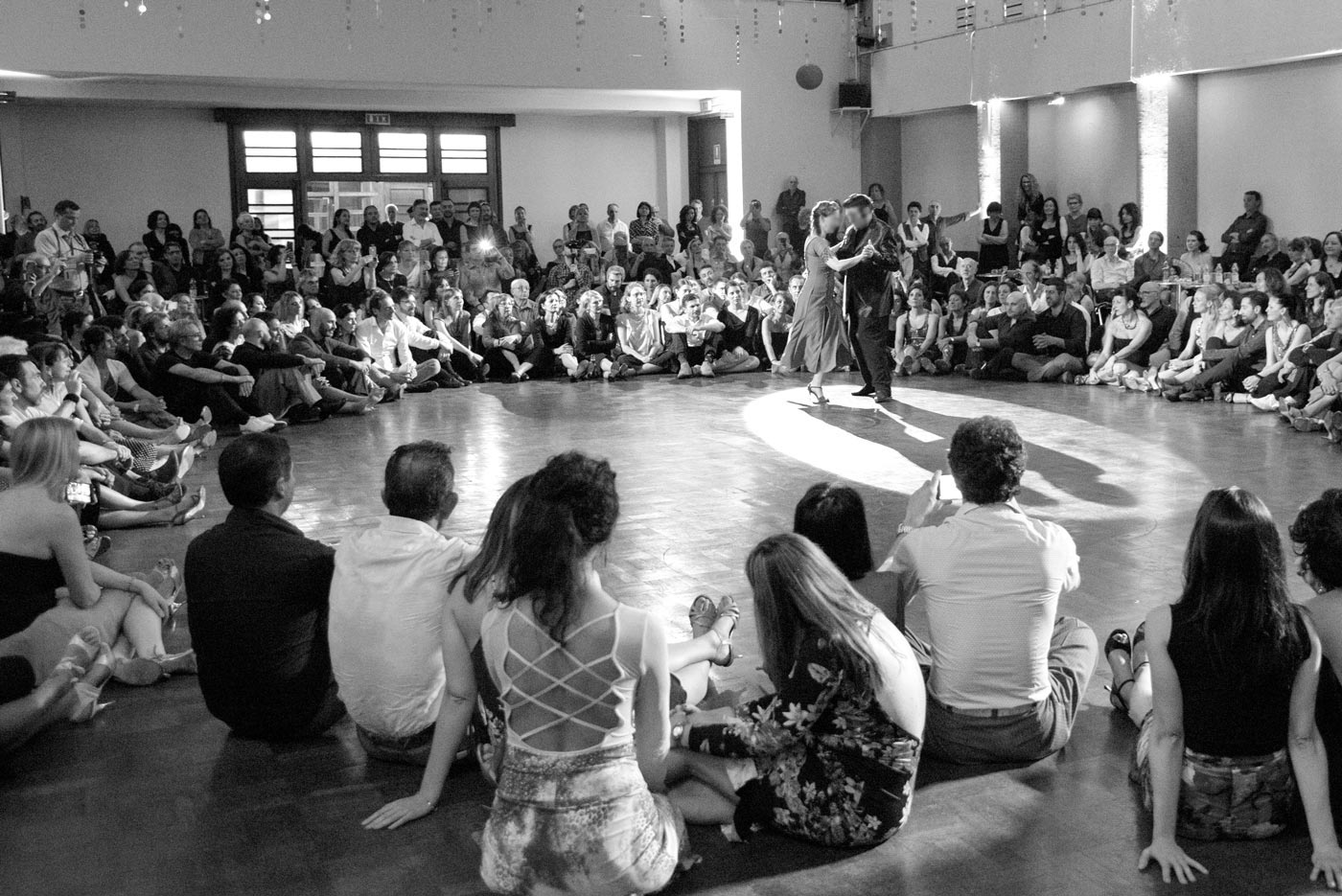 The main spots of the event (ballroom, workshop venue and hotel) are strategically located close to each other. A free shuttle service will be available ever day in order to make the transport of the participants comfortable.
Milonga Venue: Sporting Dora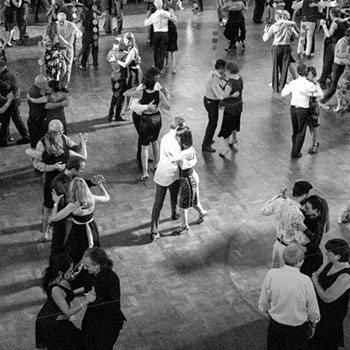 All the four night Milongas will take place at the Sporting Dora ballroom which will be restyled for this very special event. Dancers will enjoy a nice space with over 300 square meters of wooden parquet to ensure a comfortable tango experience. A cafe are located within the building, just outside the ballroom.
---
Workshop Venue: Proyecto Gricel Tango school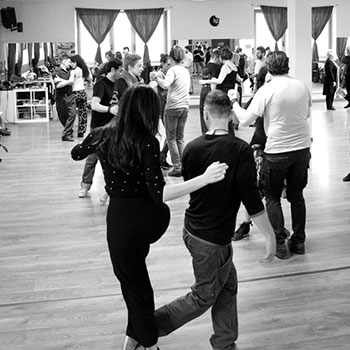 Proyecto Gricel is likely the most renowned school of argentine tango in Torino. Marcelo Ramer and Selva Mastroti, founders and artistic directors of this school, have made this spot an undisputed point of reference for the Italian tango community. Proyecto Gricel will host all the workshops. This cozy space is air-conditioned, with an excellent parquet, café area and with high quality sound equipment.

Note: for workshop's participants that will stay at Art Hotel Olympic, free shuttles will connect the hotel with Proyecto Gricel tango school round-trip (you can book your run at the hotel).