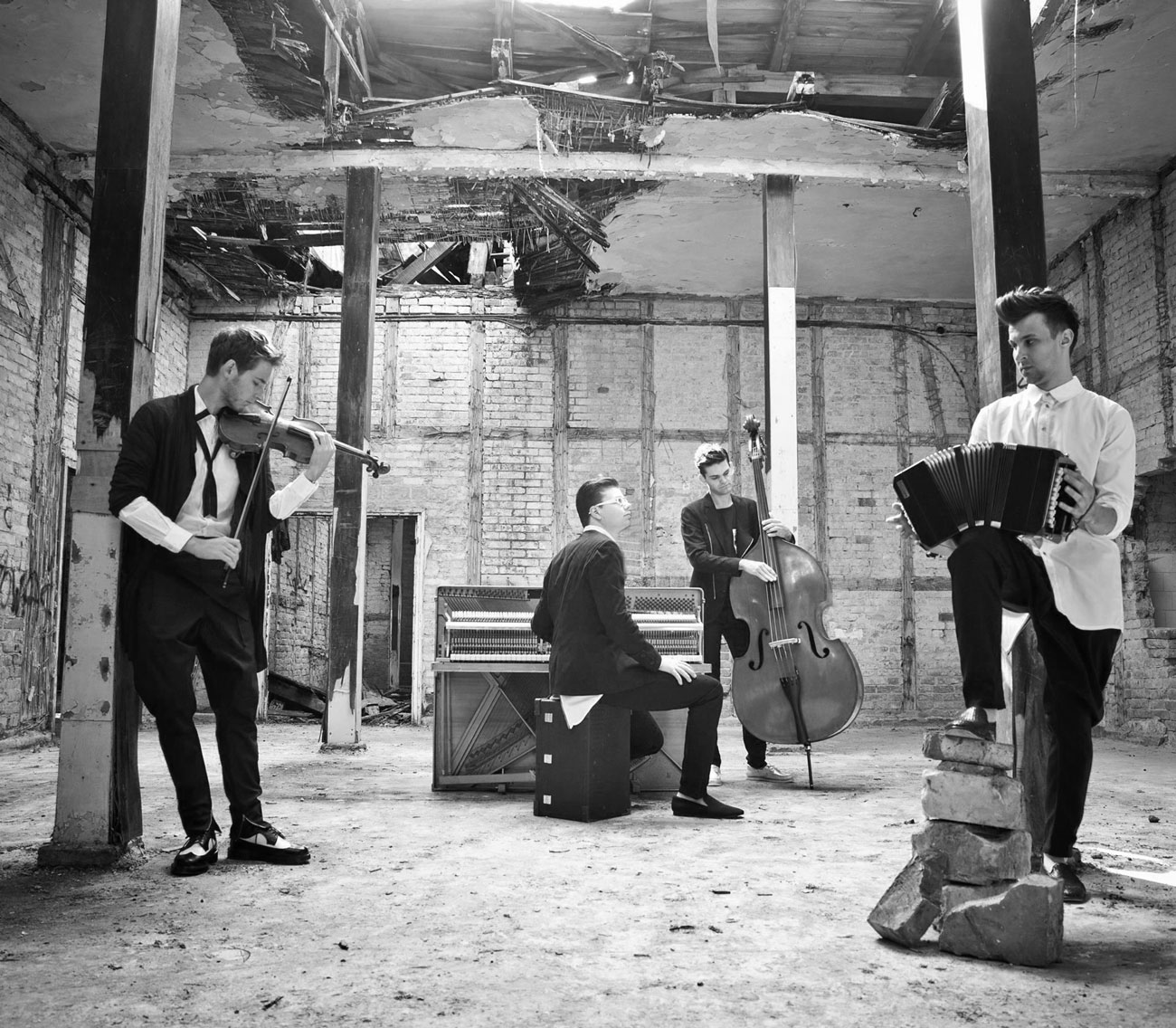 Bandonegro Tango Orquesta
Bandonegro Tango Orquesta is a world class Tango orchestra. Their unique style and passion have made these four young Polish musicians win the hearts of listeners around the world. They are widely considered the best European Tango band of the younger generation and rising stars of tango music.

These young and talented musicians have already performed many times during the leading international tango festivals in Poland, Germany, Italy, France, Denmark, Sweden and Norway. They collaborated with tango stars: Nelson Pino, Roberto Siri, Nito & Elba Garcia, Clarissa Aragone & Jonathan Saavedra, Los Totis, Juan Martin Carrara & Stefania Collina and Maria Ines Bogado & Roberto Zuccarino.

Due to their skills, talent and authentic passion for tango, in January and February 2019 the band took a concert tour in Buenos Aires performing in iconic clubs like Salon Canning, La Viruta or Bilongon and during the prestigious Argentina Tango Salon festival.

The band got a huge praise from the audience and famous tango legends expressed their admiration for the band's sound and energy:
"Unprecedented energy and exception sound. There are only four band members but they sound like a 10-person orchestra!"
Nito Garcia, legendary Argentine dancer

"These are excellent musicians. Playing tango with them is true joy!"
Roberto Siri, legendary Argentine bandleader

"I didn't think that the Poles play tango so well. Great respect!"
Josè Colàngelo, last pianist of Annibal Troilo orchestra

"Their music moves hearts!"
Fernando Suarez Paz, the legendary violinist of Astor Piazzolla
Bandonegro discography is already massive ranging from traditional tango songs of the Golden Age of Tango to Fresh arrangements of acoustical musical records from the master of Argentine Tango, Astor Piazzolla.

Also, they have experienced a creative and smooth fusion of tango with jazz and rock sound using their own original compositions. To date they have already released 3 albums and now working on their fourth featuring the Uruguayan singer Andres Martorell.

After the huge success of the last Krakus Aires Tango Gala in 2019, Bandonegro is continuing the collaboration with this talented singer in preparation of the first tour in the United States and Europe in 2020.

So honored to have them playing at first edition of Caras de Tango!